5 year ago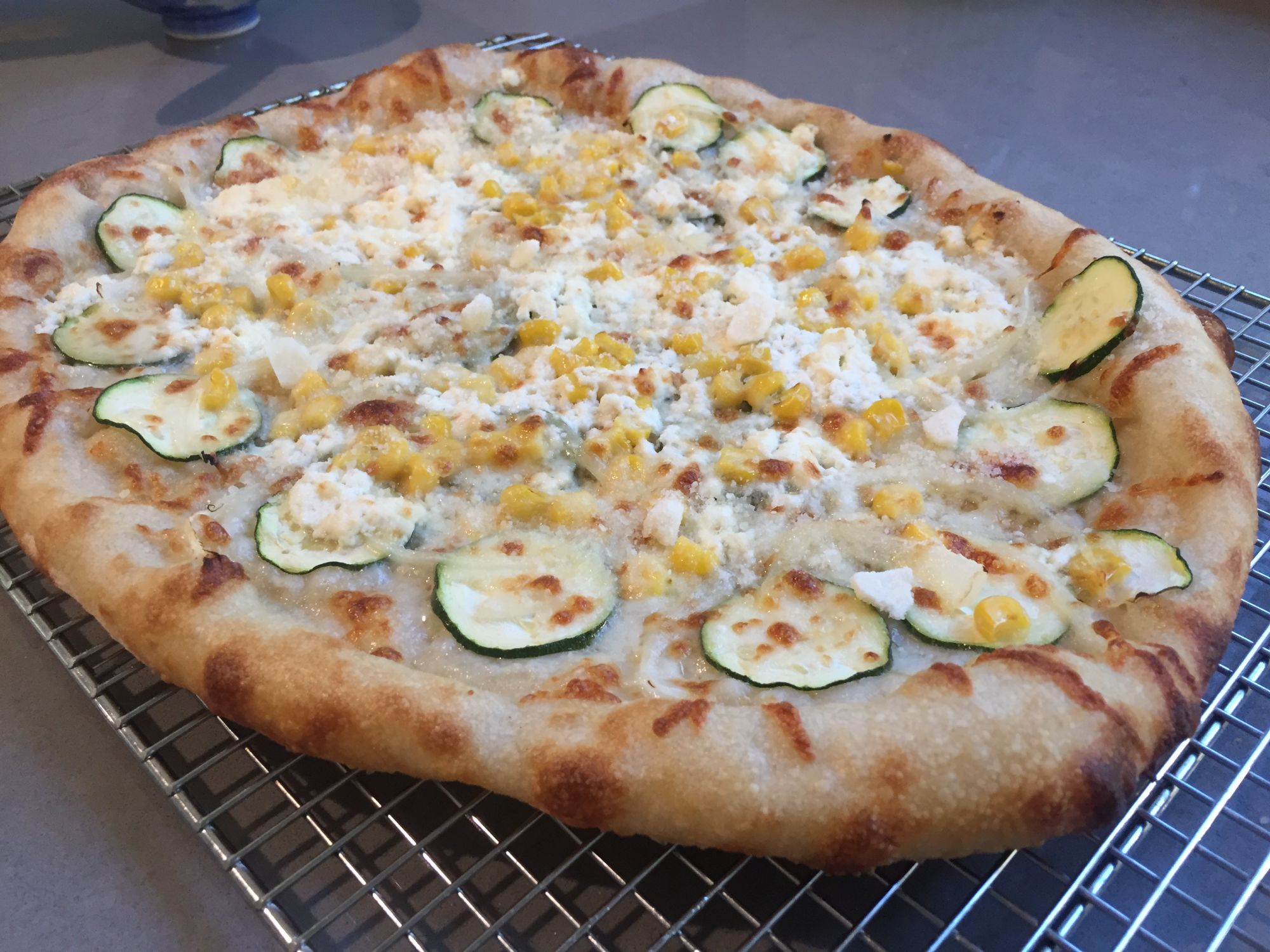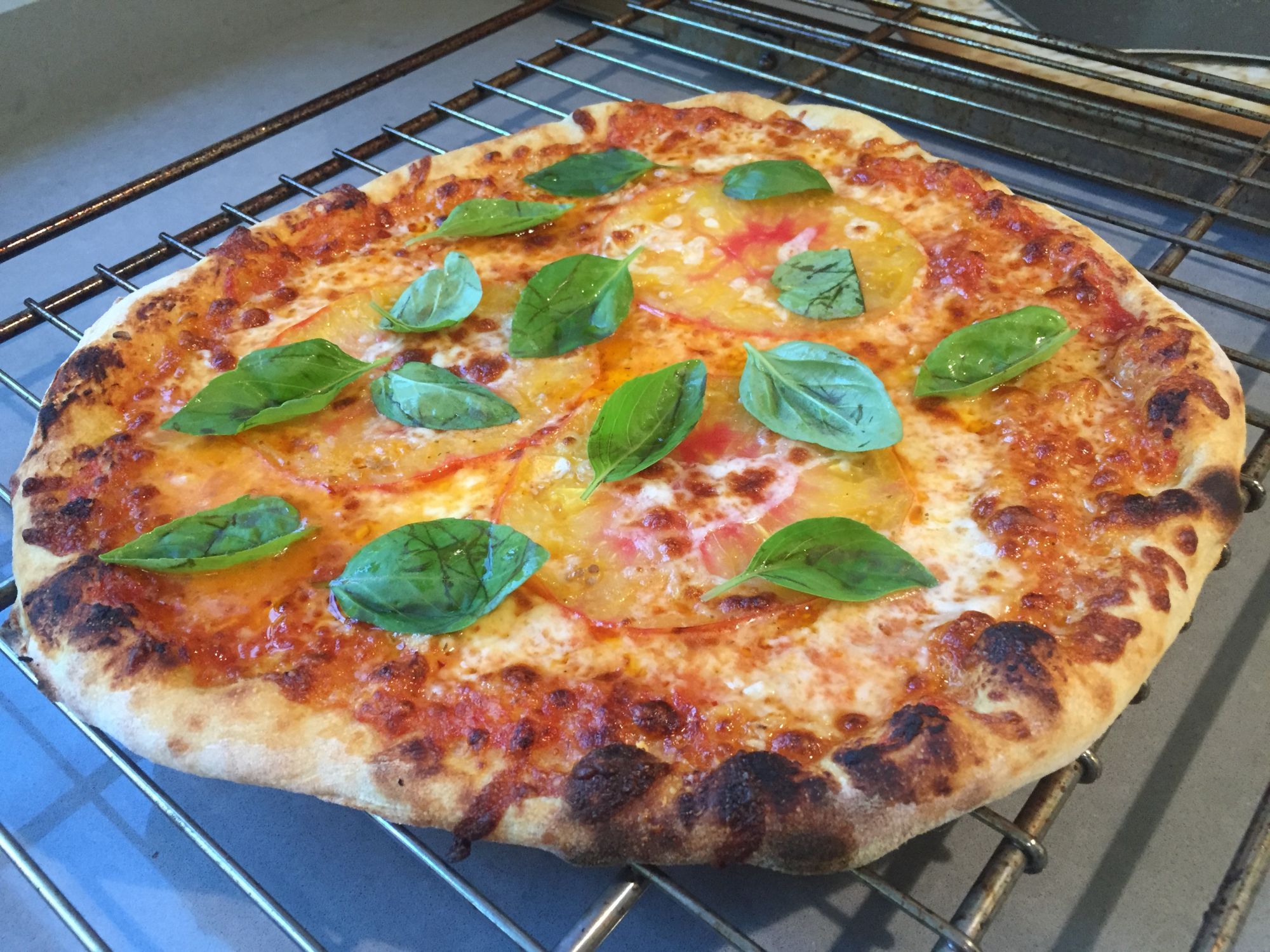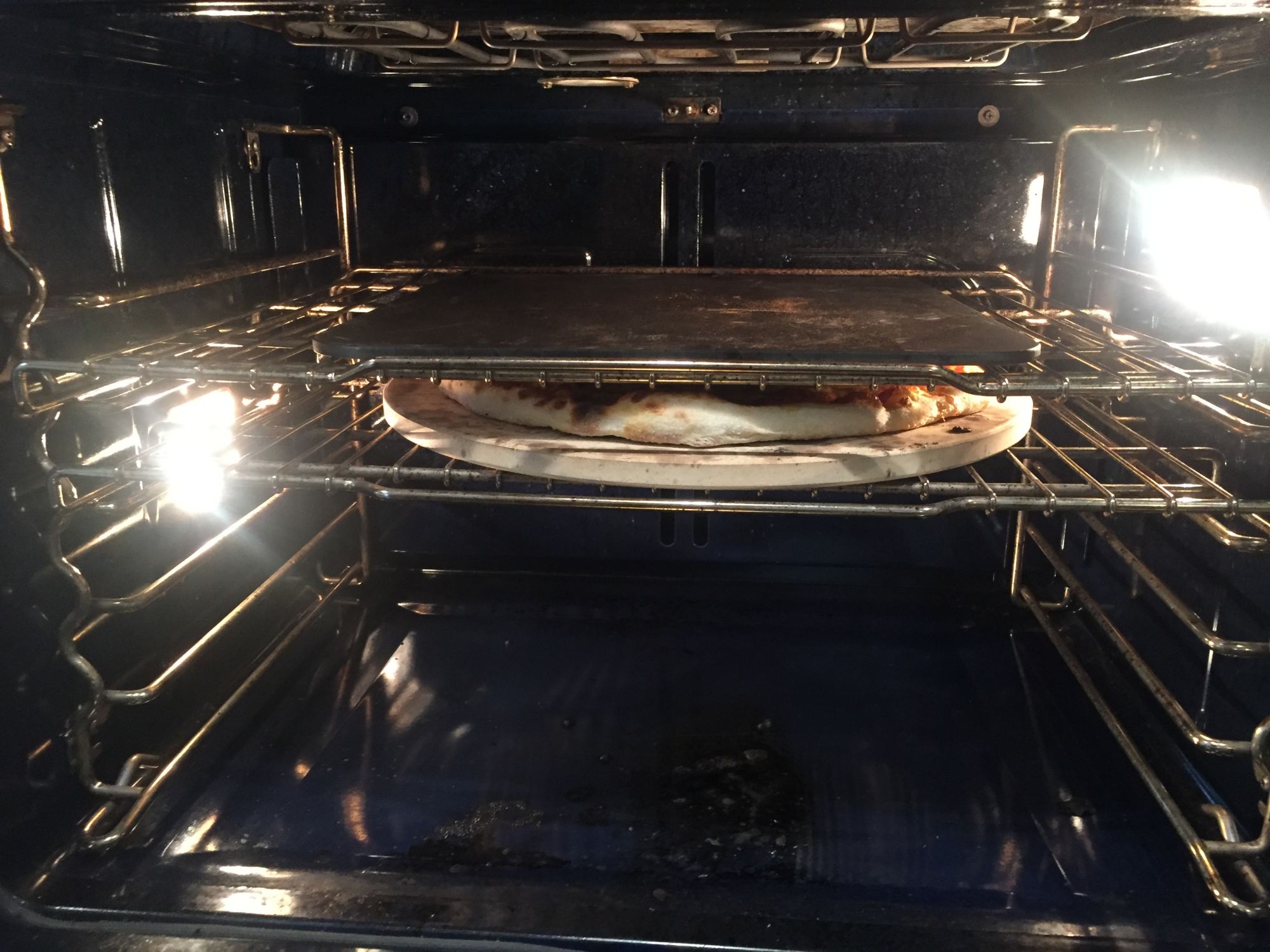 Used sourdough starter from baking class (made into a stiff starter) with Cheeseboard pizza dough recipe.
Stiff starter - 100g flour, 15g rye, 65g water, 25g starter, ferment room temp 16 hours.
Not much flavor or rise. Not very crispy and lacked browning.
Noticed the dough not really getting shiny or smooth after kneading. Also, lots of air bubbles in the ball during 2nd rest. Too warm?
Tried 2 different oven set ups. Need to play with this some more. Also need more practice on shaping.