2 year ago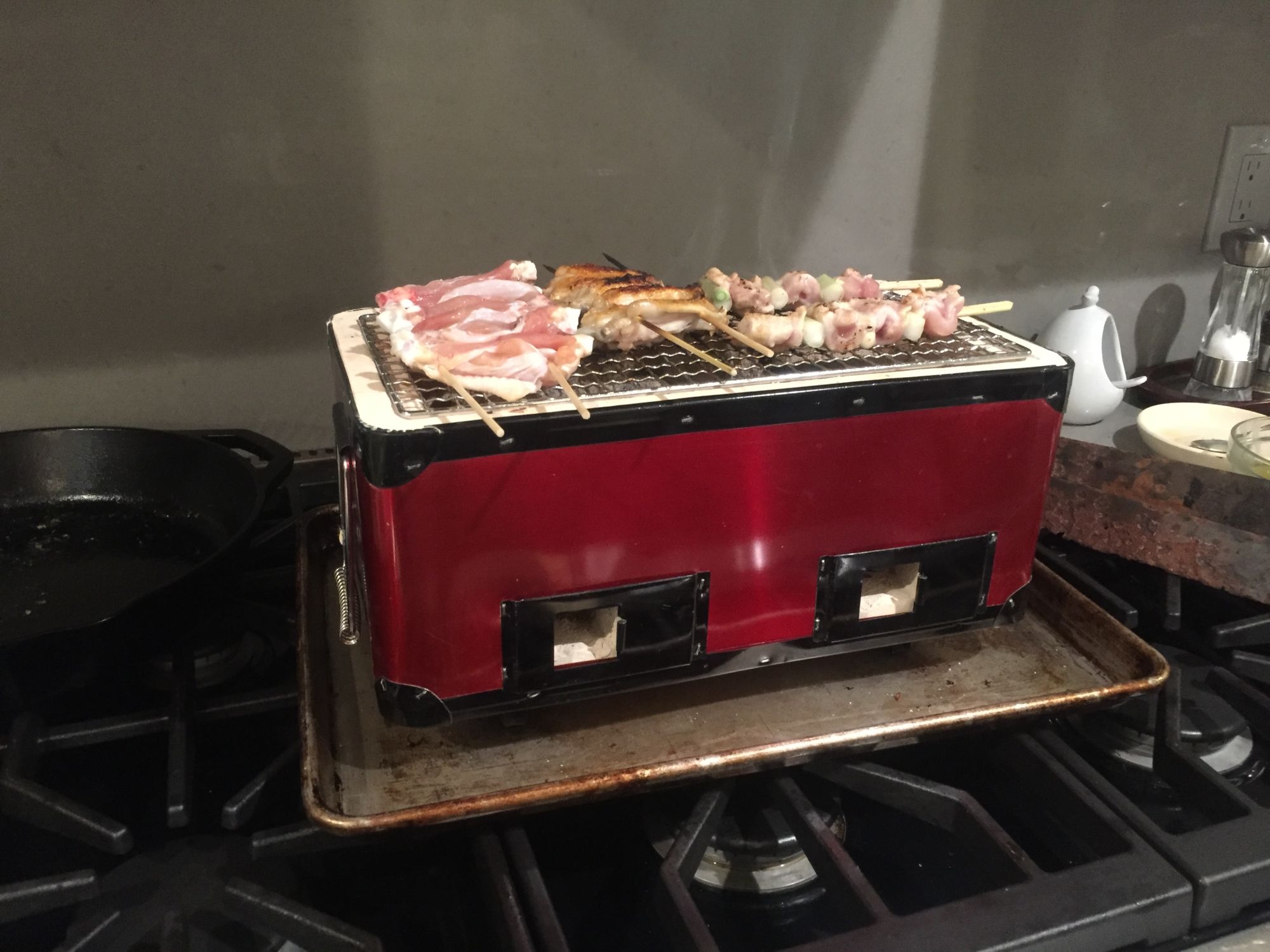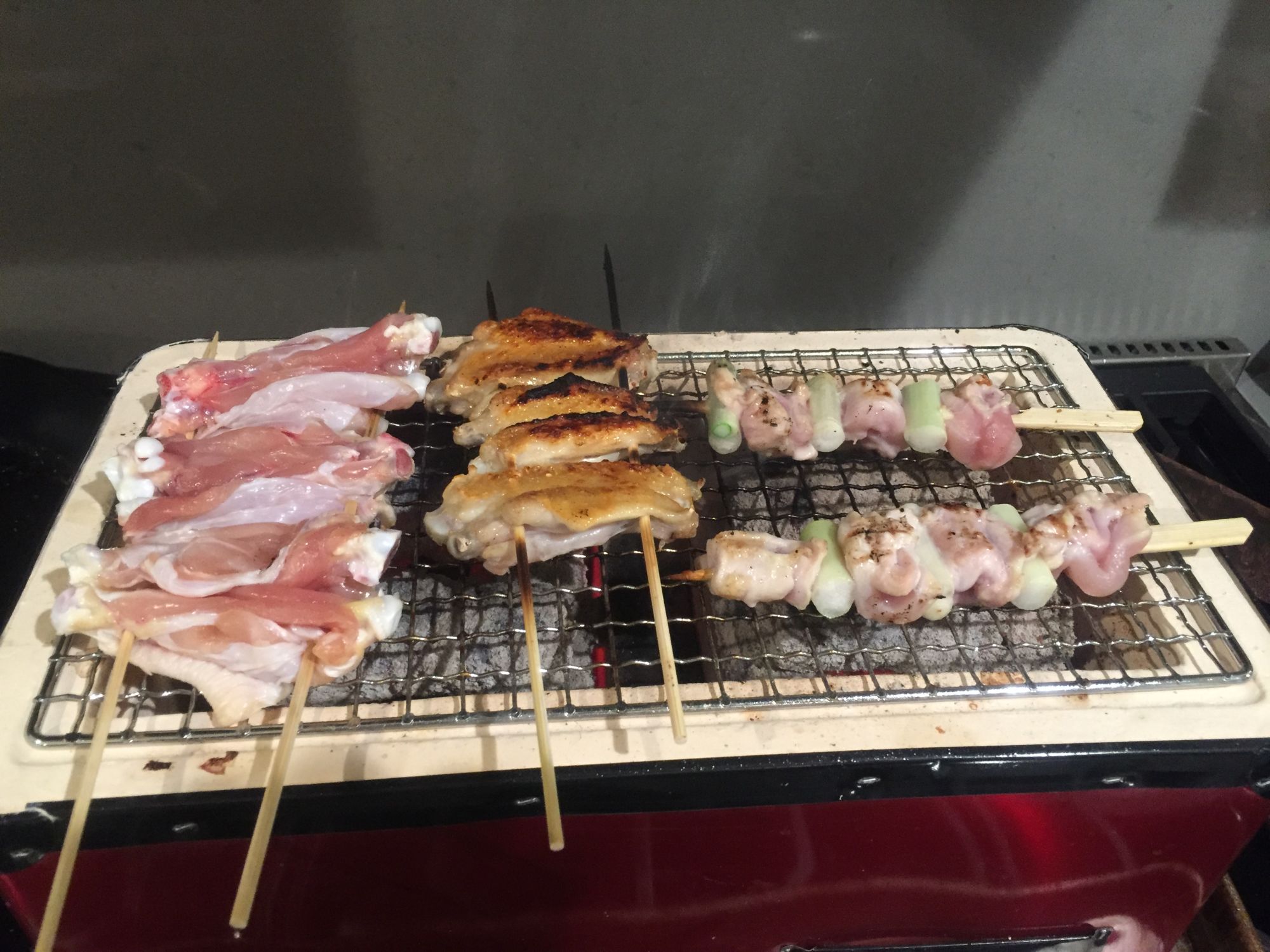 Bought a little yakitori grill from a local Japanese market (Marukai) along with some Pok Pok Thaan charcoal from Whole Foods. Did some chicken wings and thigh skewers and some other stuff. Did the chicken with salt and also a tare (soy sauce, mirin, sake, sugar, and green onions).
This set up worked really well. The Thaan charcoal was perfect. Burned really hot for a long time with very little smoke. Used 8 pieces, four unlit on the bottom layer and 4 lit on the top. The bottom layer eventual burned, but it took some time. Next time, maybe pre-light the bottom layer partially.
Chicken skewers took about 5 minutes to cook.